THE LIBRARY NEEDS A HERO!
Our January Take & Make is available NOW! Swing by the front desk to pick-up your book today! No need to return them, they are yours to keep…but we would LOVE to see what you create! Tag us in your completed project photos online or stop by the library to share your creation! We hope you have a SUPER good time with them 😉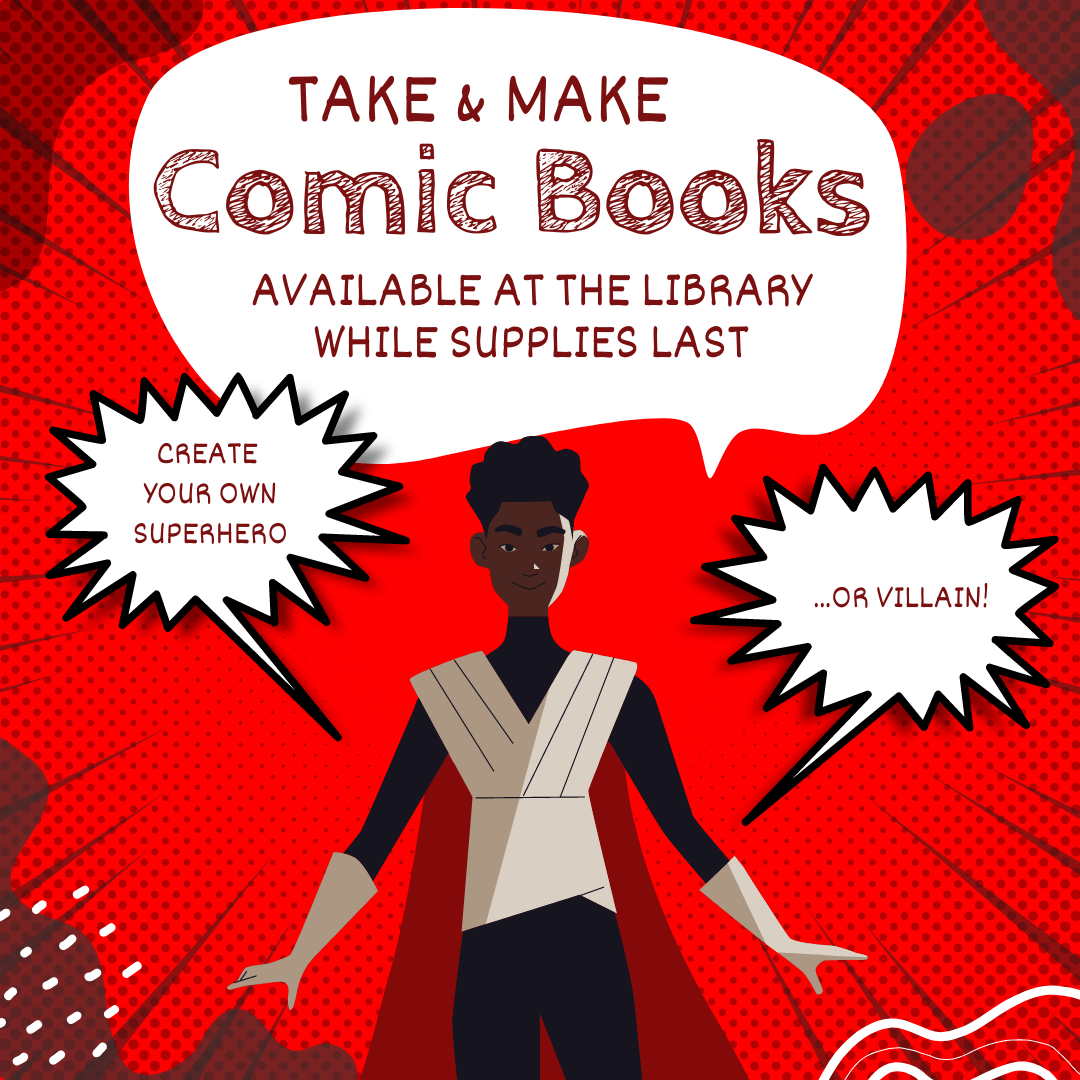 Winter Reads
is finally here!!!!
The Adult Winter Reading Program starts January 3rd (Since we are closed January 1st & 2nd)
Come by the library to sign-up and pick a reading goal! The more you read, the better chance you have to win prizes and get extra goodies!
For each book you bring back, your name will be entered into a weekly drawing!
The winter read program will end March 31st.