Curbside pickup of requested items, computers by appointment, and other limited services are available.  Please contact your library for specific information on services provided. 
Attention all Big Stone County adults.  We are doing a St. Patrick's Day project for you to take home and do.  Please register at the library or call 320-839-2494 to reserve your kit.  Choose between the four offered.  Kits are limited.  All materials and instructions are included in the kits.  You need to order by February 15th.  Kits will be available around March 1st.
We have three T-Mobile wifi hotspots available for checkout.  They are available for checkout for 28 days.  You do need to have a valid library card in order to checkout.  Instructions will be given to you when you pick up.   Please call the library at 320-839-2494 to reserve one.  They will possibly work within a 10 mile radius of Ortonville.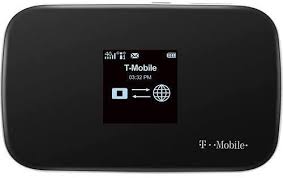 The back door is unlocked!!   You are now welcome to come into the Ortonville Public Library to browse for materials to check out.  You will be allowed 15-20 minutes.  Wearing a mask is required and use of hand sanitizer when you enter the library.  There is a five person limit at a time.  If you arrive and there are already four people in the library, you will need to wait or return at a later time.  If you would like to make an appointment to insure you do get to come in when you want to, please call the library at 320-839-2494.  Hours available for browsing are Monday – Thursday 11-6; Friday 12-4; and Saturday 10-2.
We are still doing computer appointments also.  There are two computers available for use for one hour periods.
Curbside pickup will still be available for anyone who wants it.
https://www.smore.com/psg6q
A great video tutorial for getting a digital library card.
If you are wanting to order items now while the library is not open, you will need to set up your account.
Here are the instructions on how to do this:
How to Set Your Password on the Online Catalog:
go to iii.pioneerland.lib.mn.us
Click on "My Record"
Enter Your Name: (Only first name is required)
Enter Barcode: (Do not leave any spaces between numbers)
Enter your Patron PIN: (Leave this field "Blank")
Click on the "SUBMIT" button
Enter your new PIN. (Should be at least 8 characters long. Create a PIN you can remember, the staff cannot see your PIN)
Enter your PIN a second time.
Click on the "SUBMIT" button
To see a graphic on how to set your password, go to this link.
https://iii.pioneerland.lib.mn.us/screens/help_pin.html
THE LIBRARY REMAINS CLOSED.
Hello Library Patrons!
We will be starting curbside pickup of materials the week of April 27.
Curbside pickup will be on  Tuesday and Thursday 11:00—2:00.
We will begin doing curbside pickup next week.  We are happy to be able to serve you again.
In order to make our items as safe as possible for you – all items returned to our book drops are placed in 72 hour quarantine before being returned to circulation.
You should have received a checkout slip with due dates for your items.  If someone in your household is ill, please call the library at 320-839-2494 and we'll be happy to extend your due dates for you.  Please do not return library items if anyone in your household is feeling sick. 
RETURNS are accepted in Book Drops Only and will not be accepted at curbside.
Please request additional items to pick up using the online catalog at iii.pioneerland.lib.mn.us If you are not sure how to do this please contact library staff to assist you.
We will contact you to arrange for pickup when your requested items are ready.
For library updates check our Facebook page and website: www.ortonville.lib.mn.us
Please contact us with any questions or concerns.
(320)-839-2494 OR email vicki.bartz@pioneerland.lib.mn.us